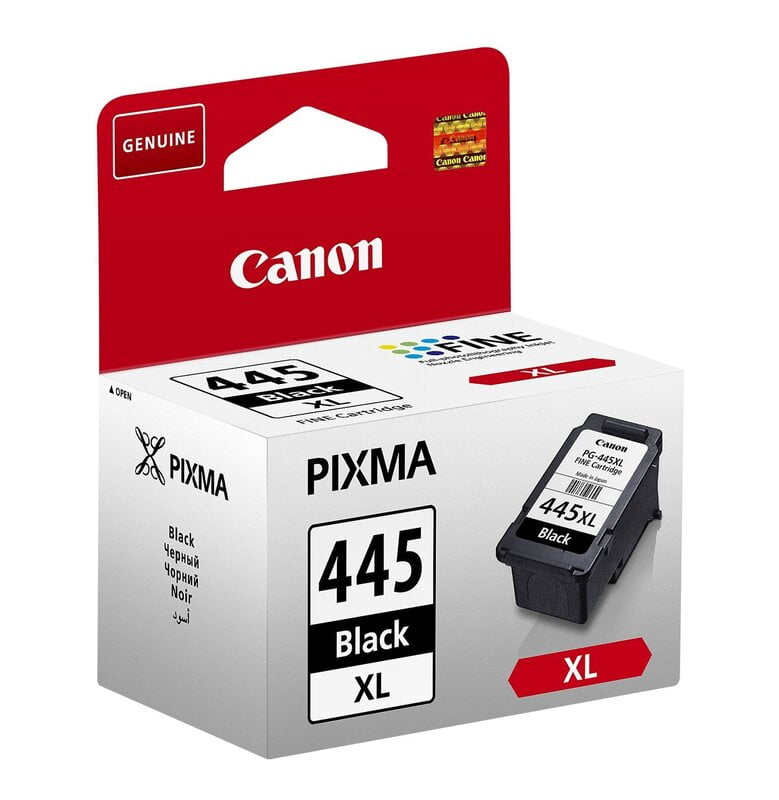 Canon PG-445XL Black Original Ink Cartridge
Tags
Black,
Canon,
Original,
Ink,
Cartridge,
445XL,
PG,
PG-445XL
Canon PG-445XL High Yield Black Original Ink Cartridge
Print professional looking prints with our generic range of cartridges.
This is an original Canon Ink Cartridge
This product is in stock with our supplier. Please allow up to 3 days for us to obtain stock from our supplier.
Print Yield
Compatible Printers

Pixma IP 2800 Series
Pixma IP 2820
Pixma IP 2840
Pixma IP 2850
Pixma MG 2400 Series
Pixma MG 2440
Pixma MG 2450
Pixma MG 2455
Pixma MG 2500 Series
Pixma MG 2540
Pixma MG 2540 S
Pixma MG 2550
Pixma MG 2550 S
Pixma MG 2555 S
Pixma MG 2555
Pixma MG 2570
Pixma MG 2900 Series
Pixma MG 292
Pixma MG 2940
Pixma MG 2950 S
Pixma MG 2950
Pixma MG 2970
Pixma MG 2980
Pixma MG 3000 Series
Pixma MG 3050 Series
Pixma MG 3050
Pixma MG 3051
Pixma MG 3052
Pixma MG 3053
Pixma MX 490 Series
Pixma MX 494
Pixma MX 495